Why Do You Need Carrd Templates and Themes?
Are you looking for a platform to create a one-page website for your portfolio or your company profile? Are you struggling to find one with ready-to-use templates and themes that look great and professional with no coding skills necessary? Is 2022 the year to start a website for your business, and you're looking for another alternative to WordPress?
If yes is the answer to those questions, then you may want to know more about Card and some of the best templates and themes available to start your website now!
Whether you want to create a digital resume on your website or a landing page for your business, Card has some best templates and themes you can use to showcase what you do.
What is Card?
The card is a platform that enables you to create a simple yet fully-responsible one-page website for free. Suitable for freelancers and small businesses, Card is a versatile platform that offers additional functions in its premium plan.
Apart from free editable templates and themes, their premium plan also has extra features. These include Google Analytics and widgets to enable you to receive online payment for your business.
The card is suitable for pretty much anyone for websites with different functions. So, whether you need a website to showcase your web design portfolio or you want to create a sign-up form to build your audience, Carrd is an excellent platform to explore your ideas!
11 Best Card Templates and Themes in 2022
The advantage of Carrd is that not only is it suitable for websites with different platforms, but it also has plenty of templates for each function!
Card split the template categories into six different themes, and we are going to explore the best templates for each category so you will find out which one would work best for your one-page website on the platform.
Profile

Are you ready to transform your resume into a digital platform through a website in 2022? Then, this one is for you!
You can create a complete resume on your website to simplify your job-seeking journey. In addition, presenting the company of your dream with your digital profile on the world wide web can bring additional value to your application. Not only that it shows a creative way of thinking, but it can also showcase your savviness in the digital world.
Even if you just want to have a platform to link to all your social media accounts, you can create one on Card. This type of website is also suitable for anyone who wants to boost their digital profile.
So, are you looking into leveling up your profile online? This one is for you!
1. Template for digital resume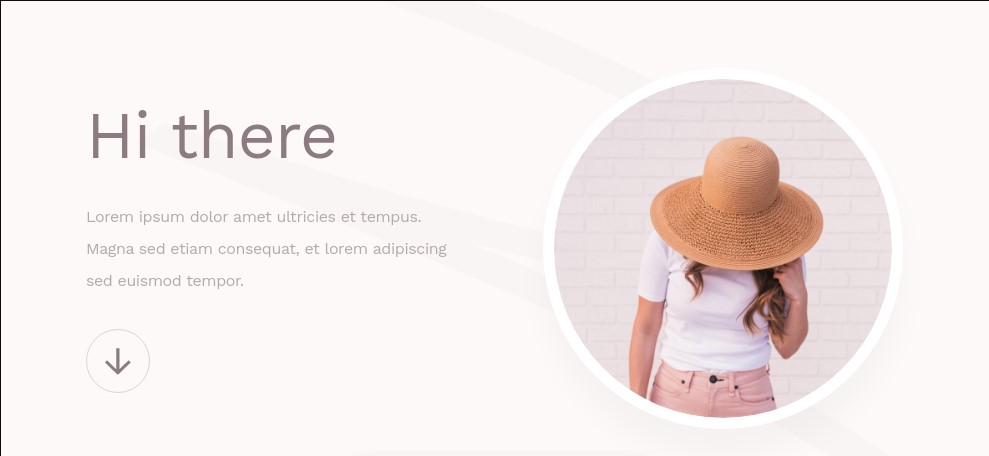 It is not a secret that being tech-savvy is pretty much a necessity for almost every industry these days.
The ability to operate a computer is essential in most companies, and being able to present a digital resume not only eases your potential employer to do a background check for your application, but it can also be your plus point as a future employee in the company.
The card provides a few simple yet sophisticated templates that you can use for a one-page digital resume. In addition, the latter is accessible online, making applying for jobs so much easier!
2. Template for links to your social media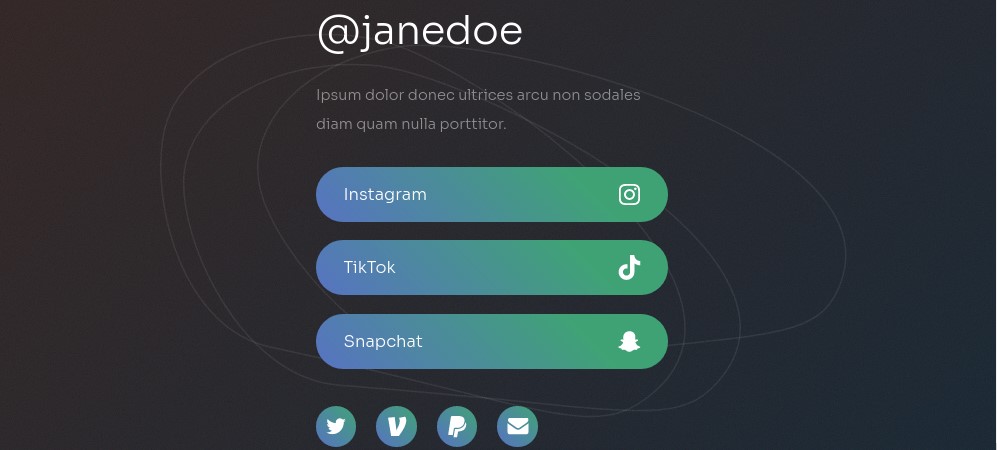 Are you familiar with Linktree? The latter is a one-page website that enables you to provide a few links on a single page. It is quite popular with social media influencers, especially those who include affiliate links as their passive income strategy.
The card is similar to Linktree but with so much more flexibility, even for the free account. Not only does it provide you with various templates that are editable for your liking, but you can also customize the page and the links just a few clicks away!
Landing

If you're looking into a simple website for your company profile, look no further than Card!
The card provides plenty of templates that you can use as a landing page. Whether you want to highlight your company history or introduce a new product for your e-commerce business, you can count on Card for this!
3. Template for company profile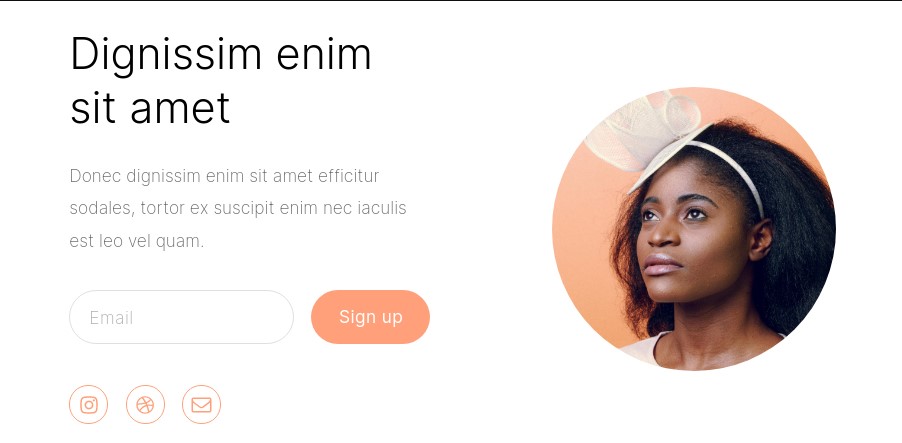 It doesn't matter the type of industry you're in, brand recognition is an essential thing to drive sales. For your company to succeed, your target market needs to know your company first and that is why you need a website for your business.
On top of social media pages, potential buyers tend to trust brands or companies that showcase their online existence through a website. To simplify the process, you can create your company profile on a single-page website through Card.
Put on some business details and outline what you do on the website, along with the address if applicable, and also contact details. That way, your potential customer can easily reach out if they're interested, and you will see how important it is to have a digital presence for your business!
4. Template for product introduction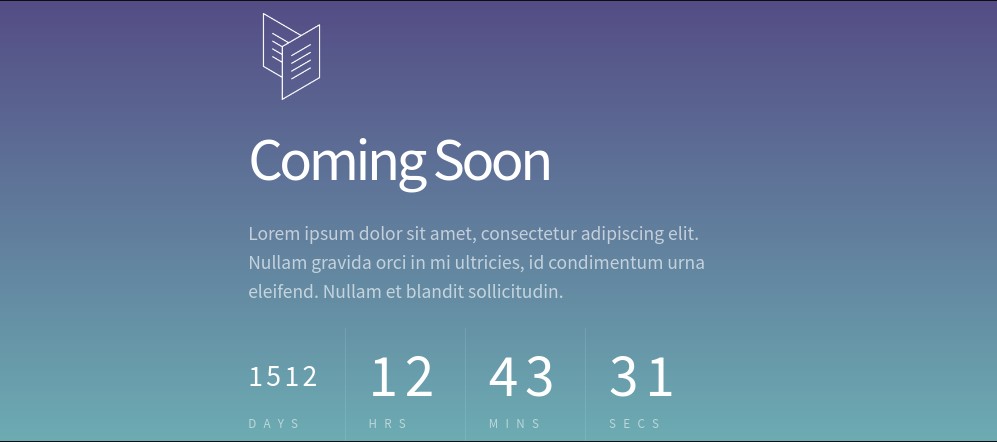 Maybe you want to add a little teaser for your upcoming product, or perhaps you want to push sales for a specific product in your inventories. Why not create a specific landing page about it and share it across your social media as well as your mailing list?
Introducing your product through a landing page can be effective to drive sales, especially if you also start exploring the potential of social media ads that can be linked to a specific page.
In addition to that, Card Premium Plan also allows you to embed a widget from third-party payment platforms such as Stripe and Paypal so you can also accept payment directly through your website.
Forms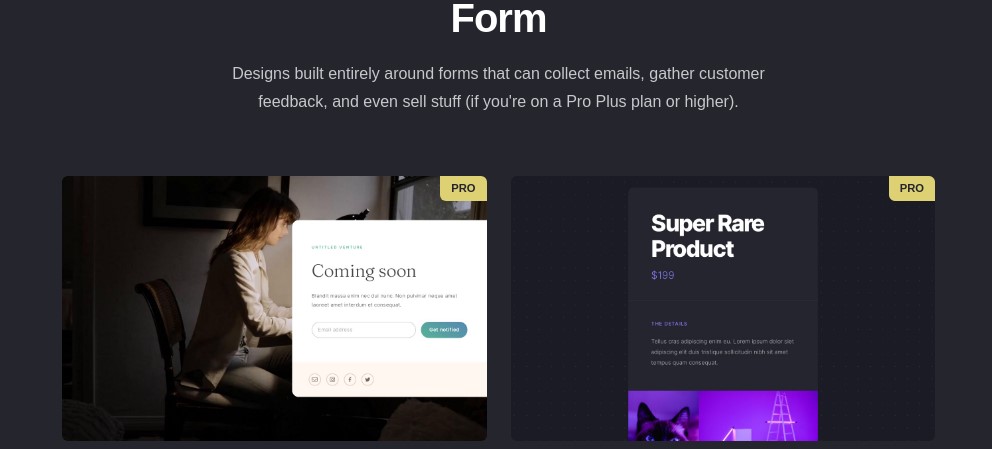 Whether you're a coach who needs to create a form for your clients before your consultation session, or you're a business owner trying to collect emails through a sign-up form, this type of template on Carrd is suitable for you!
The template designs are built entirely for this with plenty of simple yet sophisticated interfaces.
5. Template for collecting survey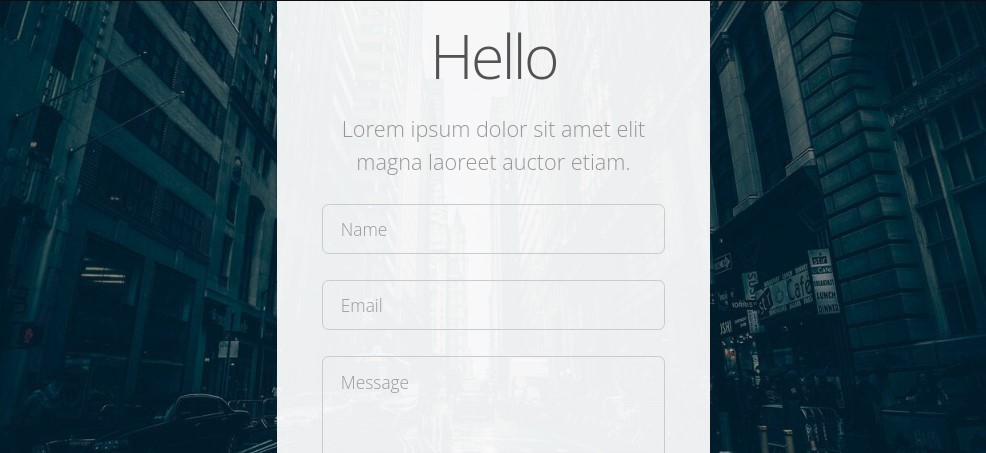 This form is especially suitable for those who are in the coaching industry. Maybe you need to create a form to dig for more information about your clients before having a 1-on-1 consultation with them, and that is why Card is a perfect solution for this!
The templates available on Card for this are not only customizable, but they also come with a user-friendly interface. The latter is essential since you may also want to give the best customer experience for your clients as a coach.
6. Template for the signup form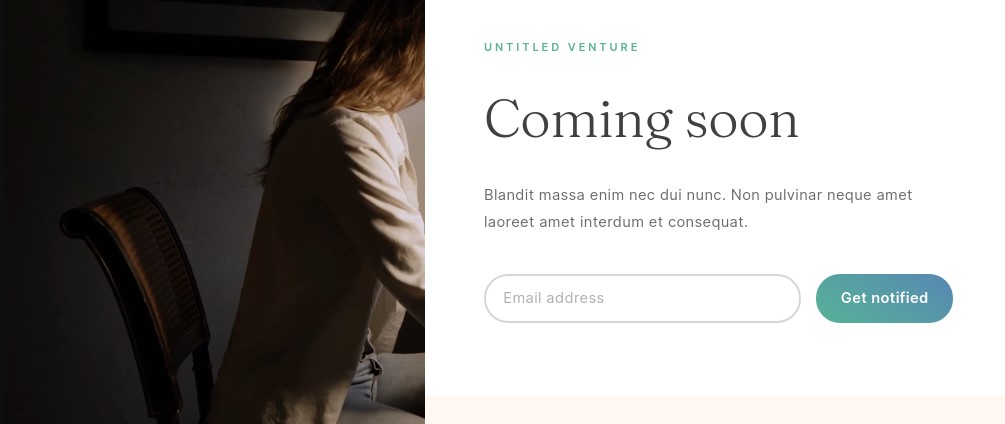 Email marketing isn't dead yet. If anything, it is still one of the most effective strategies to generate leads for your business.
You can create a signup form through Card easily. And with a premium plan, you may also streamline your user's experience by integrating it with email marketing tools like Mailchimp or Mailerlite.
That way, you can also drive leads by giving them freebies or discount cards so they will be more interested in signing up for your mailing list.
Portfolio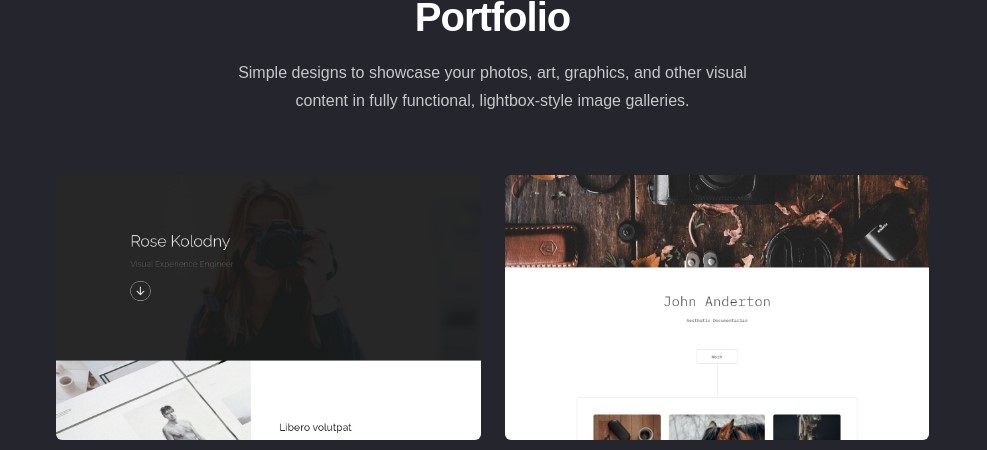 Organize your portfolio on a single-page website to attract more clients in whatever you do. Having a platform to showcase your portfolio is a great way to demonstrate your competency. More often than not, it also attracts your ideal clients who are particularly interested in your previous works.
If you've already had some testimonials from happy clients, you can also list them on your website to boost your credibility. The latter can also be a make-or-break for potential clients who want to work with you.
7. Template for previous works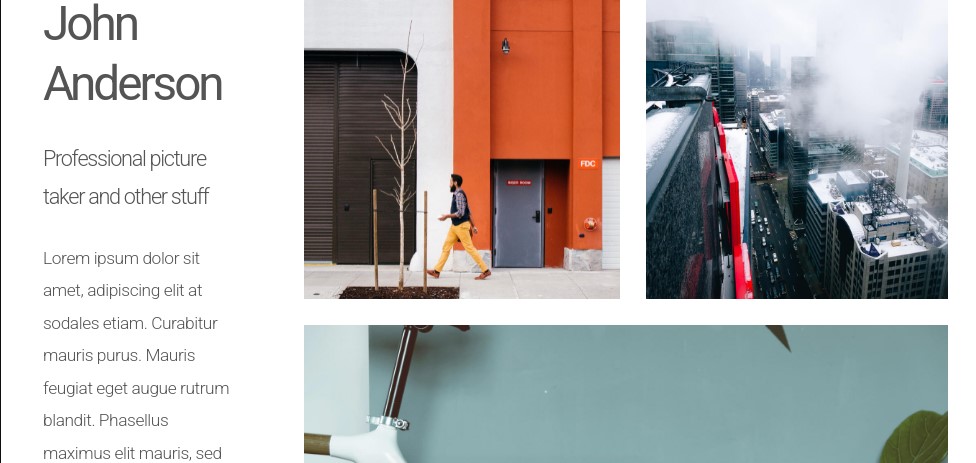 Don't let your previous works go wasted, and start compiling them online through your portfolio!
A one-page website that consists of your previous work can be a game-changer in the final decision of whether a potential client wants to work with you.
Even if you just get started, it is never too late to build your portfolio online. Creating your portfolio on Card allows you to edit and customize it anytime you want!
8. Template for client testimonials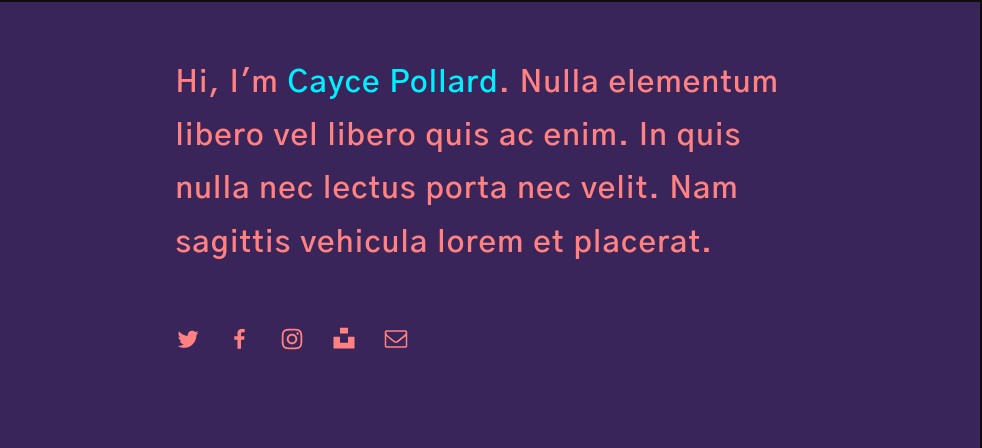 It is one thing to showcase your previous works, but testimonials from your existing and previous clients can take you far!
While potential clients can see the final result from your previous works through your portfolio, your client testimonials can expose how their experience is to working with you. The latter can play a significant role in your potential client's decision.
Start collecting your client's feedback and testimonials, and don't forget to get their consent first before publishing their comment about you or your company!
Sectioned
This one is for you if you want to split your website into a few different pages. Having a website with multiple pages is suitable if your website content will be text-heavy. Dividing your website into several sections will make your content more engaging to your audience.
On top of that, having multiple pages on your website may also keep your bounce rate at a minimum. The latter is especially important if your website analytics is something that you want to prioritize in your business.
9. Sectioned template for personal profile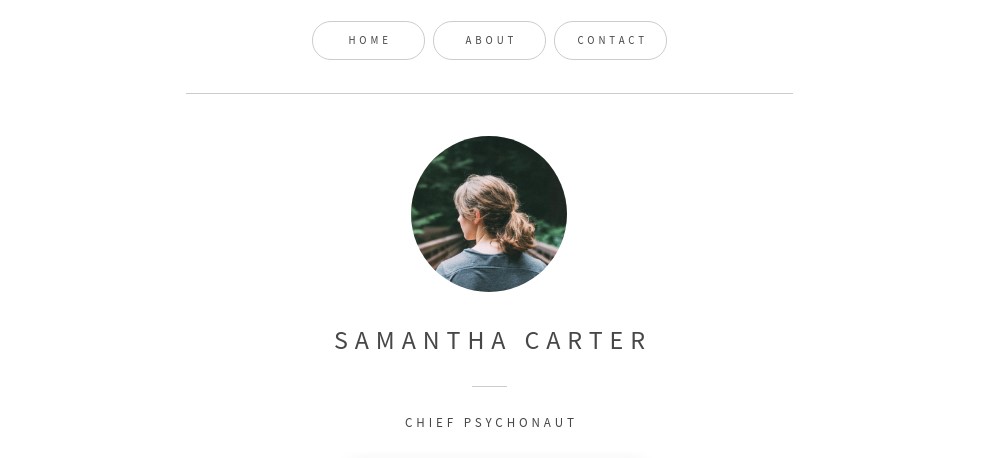 Just like your digital resume, but make it more interactive. You can divide your sectioned website into several pages, including the Home, About, and Contact pages. That way, you can elaborate the content for each page to give your audience more insights about you.
10. Sectioned template for company website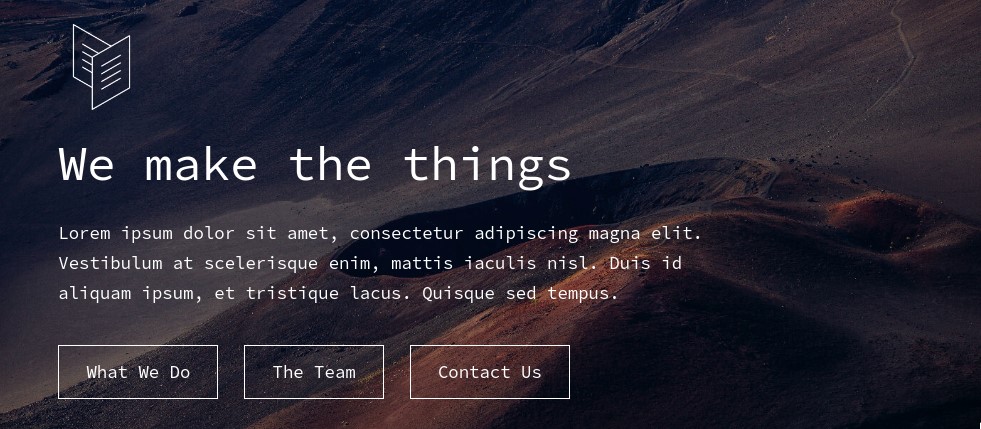 Create a more professional-looking interface for your website by adding a few pages that showcase the short profile of the company and everything else behind it.
For instance, you can add multiple pages about your service, and your team, as well as the contact page for your interested customers.
11. Sectioned template for portfolio website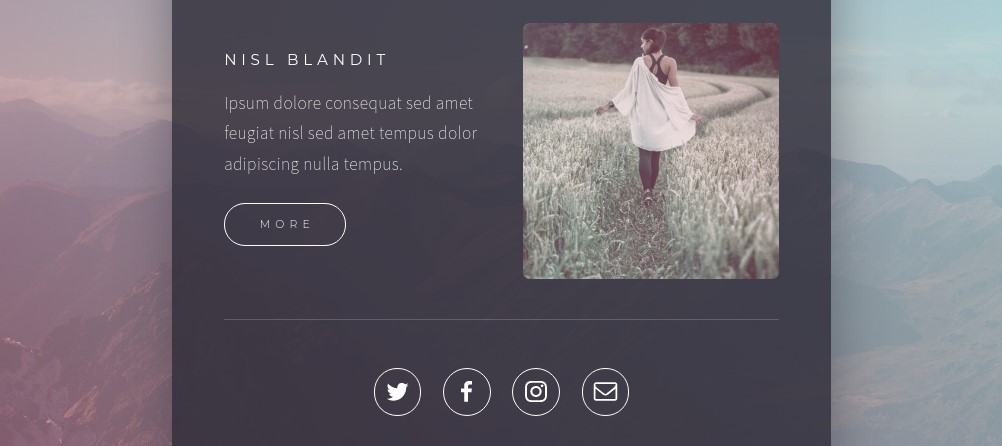 Maybe you're a freelancer with a few different services to offer, so you need to elaborate on your competencies in each one. Or perhaps, you want to categorize your previous works into different sections for a better user experience from your website vvisitor'spoint of view.
The card also has templates to create a website with multiple sections for your portfolio. Everything is ready-to-use with no coding skill required, as you can easily change the elements from the chosen template.
Creating a website on Card is simple, but it has a streamlined process with the necessary features that make it accessible to everyone. So, are you ready to start creating yours?