It's 2022 already. Having a website for your business is no longer a luxury, it's a necessity!
A website can increase your credibility, no matter how small your business is. It is the first impression of your business online, and having a website that stands out among your competitor can be a make or break for your potential customers.
In this post, we will talk about some of the best website builders to consider in 2022, which can be beneficial for all small business owners who plan their business game and start their official website this year.
Why We Use Website Builders For Our Business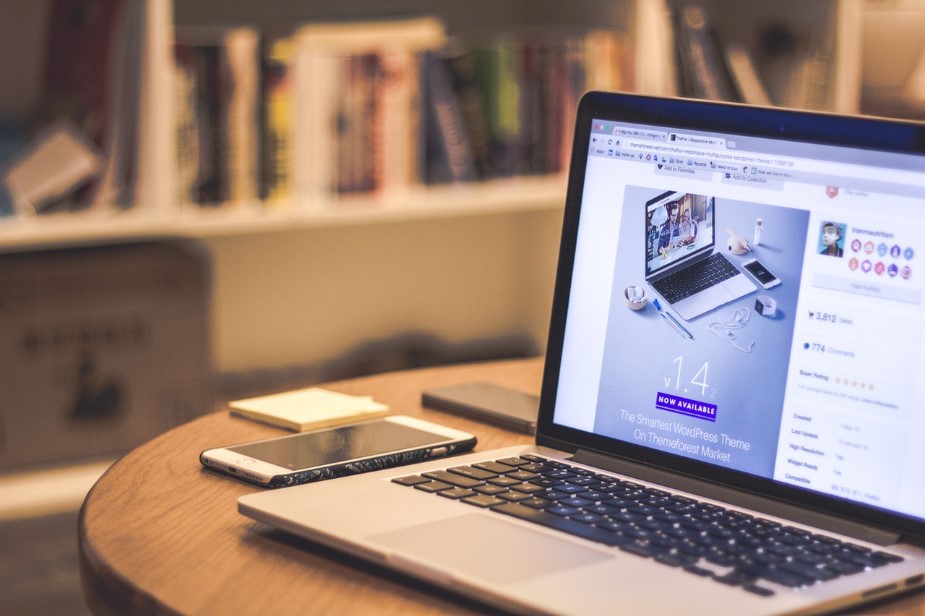 Not all business owners are tech-savvy. On top of that, most of them have budget concerns when it comes to hiring a web developer or a web designer for their business website. And that's how website builders give solutions for small businesses.
Website builders are designed for people with little to no programming or technical skills. They usually come with drag-and-drop technology, allowing everyone with zero knowledge of building a website to type in texts, upload images, and move elements in their website.
Using a website builder platform can simplify the entire website creation process, making it possible for everyone to start their website with their ready-to-use templates and tools. In addition to that, there are many free and paid plans to choose from website builders, which can be adjusted according to your needs and budget.
How To Use Website Builders For Your Business
Despite how easy it is to use a website builder, creating a website can still be a daunting task if you don't know how to initiate a strategy for your business website.
In this section, we're going to outline some steps you need before you pick the best website builder for your business.
#1 Claim your domain
A custom URL for your business website is necessary, as it legitimizes your brand on the world wide web. In addition to that, claiming a domain for your business doesn't have to be expensive, as there are plenty of places to buy a domain name for your small business for cheap.
The good news is that most website builders are compatible with connecting your website to any domain registrar. The latter gives you the liberty to pick the best place to register your domain, while at the same time, you can also choose the best website builder on a different platform to start your business website.
#2 Define your brand
Most website builders come with advanced technology with ready-to-use templates that you can adjust with your brand.
And to keep your website aligned with your brand identity, it is important to define your brand before starting your website from scratch.
Contrary to popular belief, branding is not just a logo. It is also how you outline the strategy to deliver a message to your audience and how you want your image to be perceived by them.
#3 Start your content strategy
After you register a domain name for your business and set up your branding strategy, it is time to dive into your content strategy for your business.
Define how you want to outline your content on your website. If you're going to integrate a blog section on your website, you can also use BlogHandy which makes it possible to streamline your blogging activity with any custom website, including website builder and e-commerce platforms.
Adding a blogging section on your website means that it is important to have an SEO-optimized blog and built-in social sharing options, which is also doable with BlogHandy.
Top Website Builders For Your Business in 2022
Now that you've prepared the logistics for your dream website, it's time to choose the best website builder to start building your website.
Finding the best website builder for your business may depend on the features you would like to have on your website. Apart from the essential pages like a homepage, About Me, or Contact page, what other features would you like to include on your website? Can you find a website builder that offers the features you need for your business website?
While WordPress remains the most popular website builder, the learning curve to get into WordPress can be quite challenging, especially for beginners. Alternatively, plenty of website builders allow us to create an optimized website with a more straightforward process and easier integration with third-party platforms.
Most website builders also offer a free plan that you can take advantage of before you decide whether the platform is suitable for what you need. So, what are the best website builders in 2022?
#1 Wix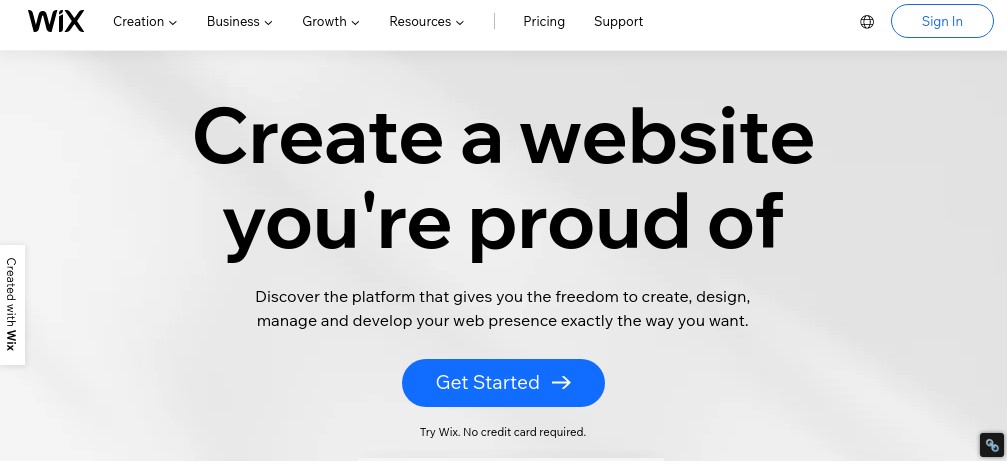 Wix is a cloud-based website builder software with drag-and-drop features, which is also a fully hosted platform that won't require you to pay for a hosting service.
With limited storage and bandwidth, Wix also offers a free plan with no credit card details required. It will give you the experience of how Wix is as a web platform before deciding whether the web builder is worth investing in.
In addition to that, Wix also comes with Wix ADI (artificial design intelligence), which enables you to create a website in almost no time. The feature can design a website for you and adjust it to your branding kit, including the color palette and branding style.
#2 Weebly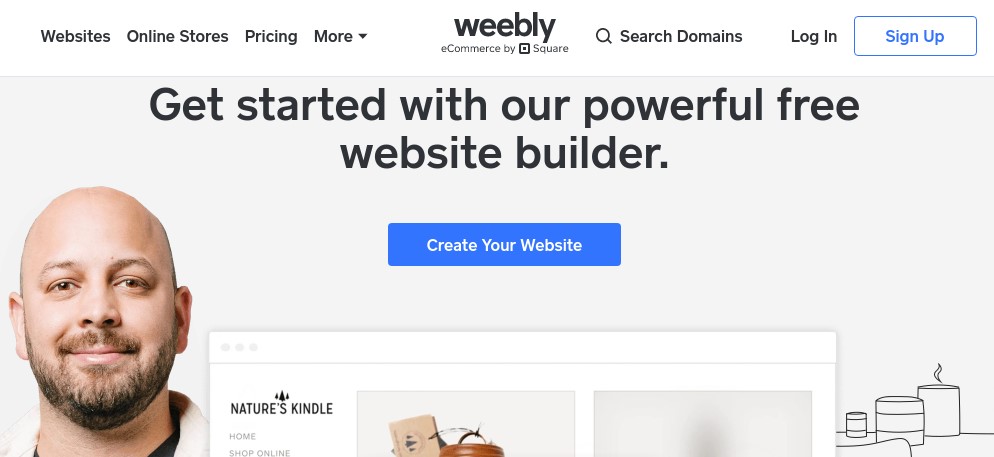 Just like Wix, Weebly is also a fully hosted web builder platform with tons of great design and functionality.
Weebly takes care of your website's back end, and they also come with built-in features for contact forms, photo galleries, slides, and many more. They also come with web design templates that are fully editable using their page editor.
As Square, the popular payment platform, acquired Weebly recently, Square ads will appear on your website if you're on either a Free or Personal plan. However, you can also remove the ads by upgrading them to a Professional plan.
The acquisition of Square may also benefit your business if you're planning to create an e-commerce website as it enables you to accept online payment through the platform.
#3 Squarespace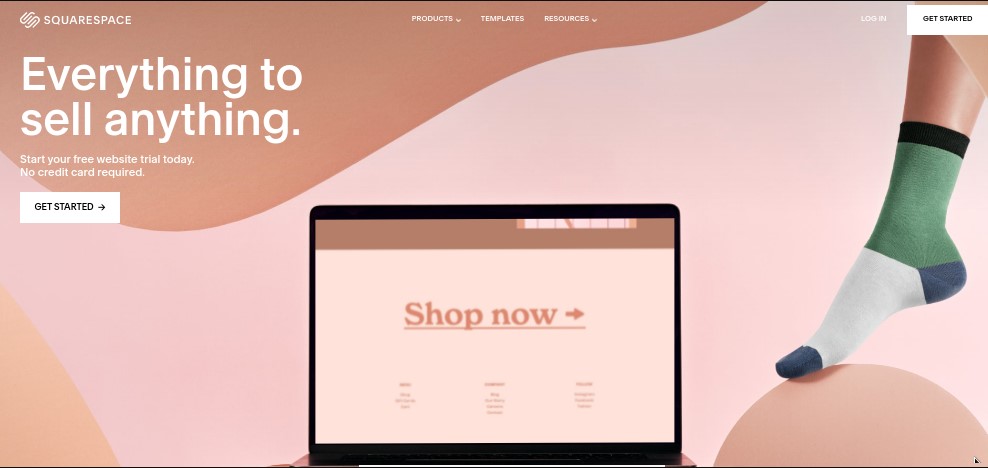 If you're looking for a website builder that combines beautiful designs and ease of use, Squarespace is worth your consideration.
Squarespace not only offers an excellent interface for your website but also on your back-end as a user. The platform's layout is simple yet functional, and it also has tons of website designs to get you started with your web project.
In addition to that, it also comes with a drag-and-drop feature that makes it a user-friendly web platform, even if you don't have any web design background.
While the advantage of Squarespace is mainly in its design feature, it is slightly more expensive than any other similar website builder like Wix or Weebly.
#4 Web.com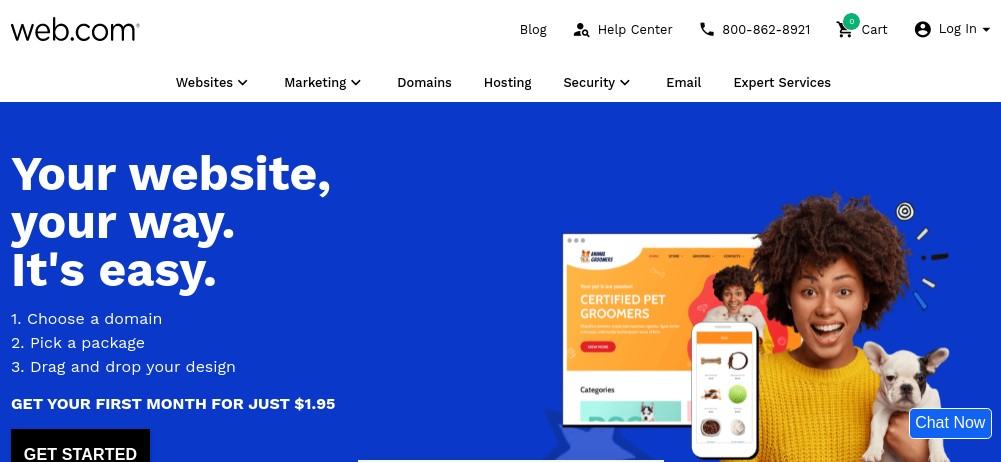 Speaking of website builders, we cannot ignore one of the pioneers of the platform: Web.com.
Web.com is one of the first platforms that enable users to build a website with a drag-and-drop feature. Apart from the streamlined process to develop a website with no coding skill required, Web.com also offers it at an affordable price so anyone can start their business website.
On top of everything, their pre-made web design templates are also mobile-friendly. It enables you to customize the layout for each device, including desktop, tablet, and mobile.
While their features are exceptional, the downside of Web.com as a website builder platform is their blogging functionality. However, you can now embed a ready-to-go blog into Web.com using BlogHandy.
#5 Shopify

Designed specifically for e-commerce and online stores, almost 4.5% of e-commerce websites use Shopify as their website builder platform.
The platform comes with necessary functions for e-commerce, including an integrated payment solution through Shopify Payments. It is also possible to use a third-party payment gateway at an additional cost.
But then again, while its e-commerce features are impeccable, Shopify also has some downsides in terms of its blogging functionality. However, BlogHandy and its built-in SEO tools come as a solution to this problem if you want to build an e-commerce website with a functional blogging platform.
#6 Ucraft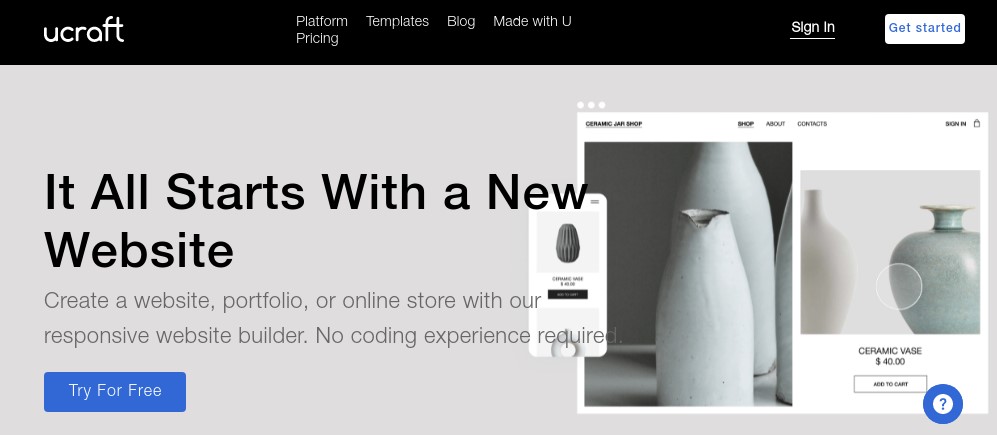 Whether you want to create a website for your portfolio, a blog, or start e-commerce for your business, Ucraft can be a good alternative to build a website with no coding skills required for a relatively affordable price that can be tailored to your needs.
A free plan is available with limited features. Still, it is an excellent way to familiarize the platform and see if it suits what you're looking for in a website builder.
For as low as $10 per month, you can create a personal website with all necessary tools included, including payment options, SEO tools, and Google Analytics.
Ucraft also offers an easy way to integrate with a third-party platform like BlogHandy to give the best user experience for website owners. And if you're still struggling with branding for your business, Ucraft also has a logo maker feature that you can take advantage of in addition to their white-label website builder in one of their available plans.
#7 Webflow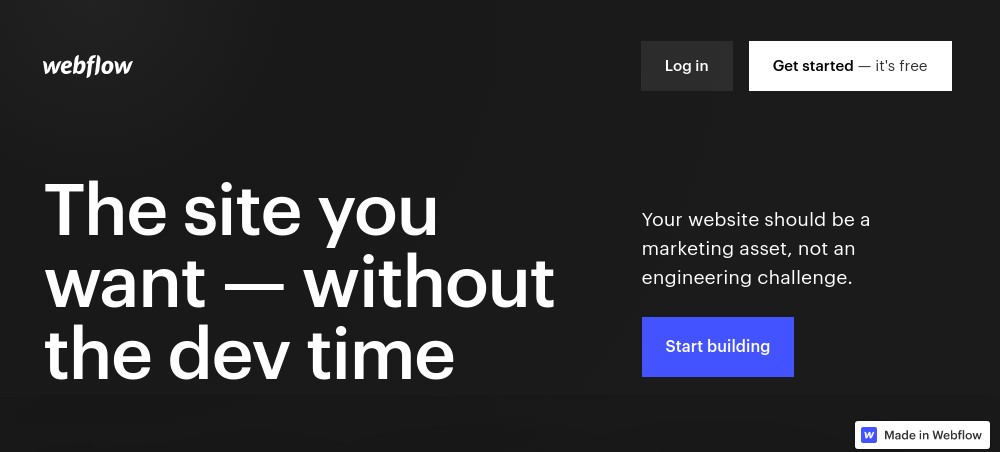 A suitable website builder if you already have a team of experts to maintain your website. While the drag-and-drop page elements are available like the other platforms, Webflow also offers an option to use HTML, CSS, and even Javascript for professional web designers.
Webflow is especially suitable for enterprises and businesses that are ready to scale. Not only does it come with optimized SEO, but it also offers fast and scalable hosting with advanced security that bring value to your online business.
While the platform might look intimidating for beginners, Webflow is recommended if you're looking for a streamlined web builder that enables easy access for everyone on your team.
Integrating BlogHandy into Your Website
With myriads of platforms to build a website with advanced features and technology, it is also important to understand the functionality you look for, which benefits your business.
Each platform has its advantages, but at the same time, they may also come with downsides. Understanding the necessity of using an extra outlet to streamline the workflow on your website can also save you time and money to ensure your website's high functionality.
BlogHandy enables you to embed a blog into your website, no matter which website builder you use for your business. No extra plugin is necessary, as the platform also comes with SEO tools to optimize your content and beyond.
Integrating BlogHandy into your website, no matter which website builder that you use can be easily done in a minute.
Just by adding two lines of code that you can copy and paste into your website, you can start your blogging journey with built-in SEO tools to optimize your content.
Easily integrated with all website builders, BlogHandy brings the alternative value to WordPress with more liberty to choose the most suitable website platform for your business.